Best Referral Bonus
in the Business
This is what separates us from everyone else! There are two ways to make extra money by referring a friend or coworker. 
Refer-a-Friend
Non Employees*
Refer a friend and when they successfully complete their first 13 week assignment, we will send you a check for $500.00. It's that simple. You don't have to work for us but it's even better if you do.
Refer-a-Friend
Hudson Travelers**
Extra $2 per hr
Refer a friend and we will pay you $2 per hour, for every guaranteed contracted hour.  The bonus doesn't stop after their first assignment,  it will stay in effect if both of you are representing Hudson Staffing.
Example:
Jane Doe RN is guaranteed 36 hours per week:
$36 X 2 =$72 per week.
$72 X 13 weeks = $936.00
$936 X 4 (1 year) = $3,744.00
This bonus is unlimited! 
You can refer as many people as you want, and the money just keeps growing.  We only ask that you refer those RN's and other Allied Health Professionals that you feel will represent our company well.
*Non-Employee bonus of $500 is a onetime bonus and will not be offered continually if the referral chooses to stay with Hudson Staffing.
**Hudson Nurses bonus will never expire if neither nurse takes off more than 45 calendar days per year.
Refer-a-Friend Bonus
Earn extra money! If your refer a friend or co-worker, we'll pay you $2 per hour for every guaranteed hour they're contracted for.
Spouse & Partner Bonus
We're all family here! When a spouse or partner successfully completes their first 13-week assignment, we'll send you a check for $500. It's that simple.
Hudson Traveler Reputation
Our name is synonymous with best-in-class. In fact, you've probably heard the term "Hudson Traveler" used to describe a nurse performing at the highest level of professionalism and care. We ensure our nurses are happy travelers too!
Interested?

Talk with a Recruiter to Setup an Interview!
From big city lights to white sandy beaches, Hudson has contract positions nationwide. So get paid to see the country, hone your clinical skills, and make a difference by talking with a recruiter now!
Let's Chat!
Whether you are a nurse, health organization or institution we love to talk about Travel Nursing. Please fill out the form below and a Hudson Staffing team member will be in touch to discuss you and your needs. * Mandatory Fields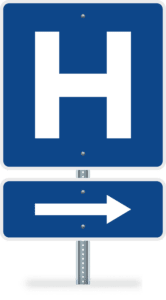 Need Assistance, Have Questions or Comments?
Let's discuss your interests and we'll share our current assignments that meet your needs. Send us a message or call 615-591-8610.
Let's Chat!
Whether you are a nurse, health organization or institution we love to talk about Travel Nursing. Please fill out the form below and a Hudson Staffing team member will be in touch to discuss you and your needs. * Mandatory Fields