Hudson Staffing is the best-in-class agency that helps nurses in pursuit of a fulfilling career in travel nursing. Our agency is 100% built and operated by nurses. When you call you will be speaking with a Nurse who has worked as a Traveler. Let's chat and see if we can help you decide if Hudson Staffing is right for you.
Our Agency is 100% Built and Operated by Nurses
When you call you will be speaking with an experienced nurse who has worked as a traveling nurse.
Travel Nurse Retention Rate is Best in the Business
We know our clients by name and work as partners. We do not change recruiters we build relationships.
Personal Touch and Individualized Service
We're about quality rather than quantity. We treat every position we fill as a unique and individualized solution.
Our Application Process is Quick and Personalized
It's simple. We discuss your interests and find the relevant assignments that meet your needs.
Get Started! Upload Your Resume or Complete the Quick Online Application
We're ready to discuss any aspect of travel nursing you might have. Allow us to help you decide if travel nursing is right for you. If  so, we'll find the proper traveling nurse job that fits your personal needs. Bonus, we complete the necessary paperwork. Life should always be so easy, right?
Candidate Resume Upload
Please attach your up-to-date resume and contact information. A Hudson Staffing Mentor will be in-touch to discuss you and your needs.
* Mandatory Field
Years of Nursing Experience
Featured Jobs
Travel Nursing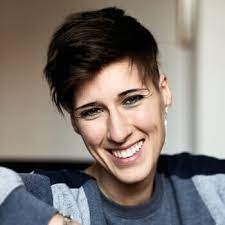 Terri Pendleton
RN Operating Room
When a hospital calls looking for an OR nurse with excellent experience… We always know who to send. If we have anyone working for us that could step in and run our company…it would be Terri. Not only has she been top notch wherever she's traveled, but she's also managed to bring us business that we didn't have. This company wouldn't be one of the fastest growing Travel Nurse Agencies in the country if we didn't have Terri on our side. Thank you for your many great years of service, Terri!
"I have been a part of Hudson Staffing for several years now. I cannot imagine working with anyone else. I do not feel like an employee, but more like a part of the company. The money is great, the care and support I receive is unbelievable. The friendship is real. If you're looking for a great travel company, you just found it."
Need Assistance, Have Questions or Comments?
Let's discuss your interests and we'll share our current assignments that meet your needs. Send us a message or call 615-591-8610.
Let's Chat!
Whether you are a nurse, health organization or institution we love to talk about Travel Nursing. Please fill out the form below and a Hudson Staffing team member will be in touch to discuss you and your needs. * Mandatory Fields